Daramic announces the startup of its end-to-end lead acid battery separator manufacturing facility in Gujarat, India
March 21st, 2017
Charlotte, NC - Daramic, LLC (http://www.daramic .com), the world's leading manufacturer of high performance polyethylene (PE) battery separators for lead acid batteries, announces the completion of the latest phase of expansion in Gujarat, India.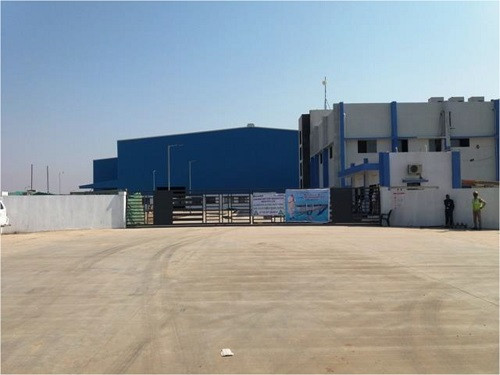 "We have developed a long-term industry commitment to India and South Asia," Bryan Moorehead, President of Daramic said, "Our new plant will play a strategic role in our plans to meet the rapidly growing demand for high quality lead acid battery separators in the region. The investment increases our global production capacity, while providing flexibility to more efficiently and effectively meet the needs of our customers around the globe." The opening of the Gujarat plant marks the first major PE separator supplier to open a dedicated manufacturing facility in India.
The facility expects to commence operations in April 2017 and will support end-to-end separator production with state of the art extrusion, processing, and finishing technology.
Dr. Ahila Krishnamoorthy, Managing Director of the South Asia region, said, "Our facility embraces the same high quality, safety, and technical standards that Daramic has delivered over the last 85 years. The in –region location allows us to significantly shorten lead times, improve supply chain efficiency, and develop industry leading products that meet local customer needs. We are excited to be a thriving part of this community for years to come. "
The opening of the Gujarat plant marks Daramic's sixth manufacturing location in Asia, while expanding the total number or global manufacturing facilities to 10 across three continents (North America, Europe, and Asia). Daramic recently finished capacity expansion in its facility in Xianyang, China.
About Daramic, LLC
Daramic, LLC, an Asahi Kasei Group company, is the world's leading manufacturer of battery separators for automotive, industrial, and specialty applications where today they supply high performance polyethylene and phenolic resin battery separators into the lead-acid battery industry. As the inventor of polyethylene separator, Daramic has led the way in developing innovative technology for the global lead-acid battery industry over 85 years. See www.daramic.com.