Daramic Doubles Production Capacity at its Plant in Dahej, India
November 19th, 2021
Daramic Doubles Production Capacity at its Plant in Dahej, India
After starting up the plant in Dahej in 2017, Daramic expands by doubling its capacity in four years
Production capacity expanded to meet the evolving needs of the lead-acid battery industry
Gujarat, November 19, 2021 — Daramic, an Asahi Kasei Group company, and the world's leading manufacturer and supplier of lead-acid battery separators for automotive, industrial and specialty applications, continues to expand its operations in India by doubling its production capacity at its manufacturing plant in Dahej, Gujarat.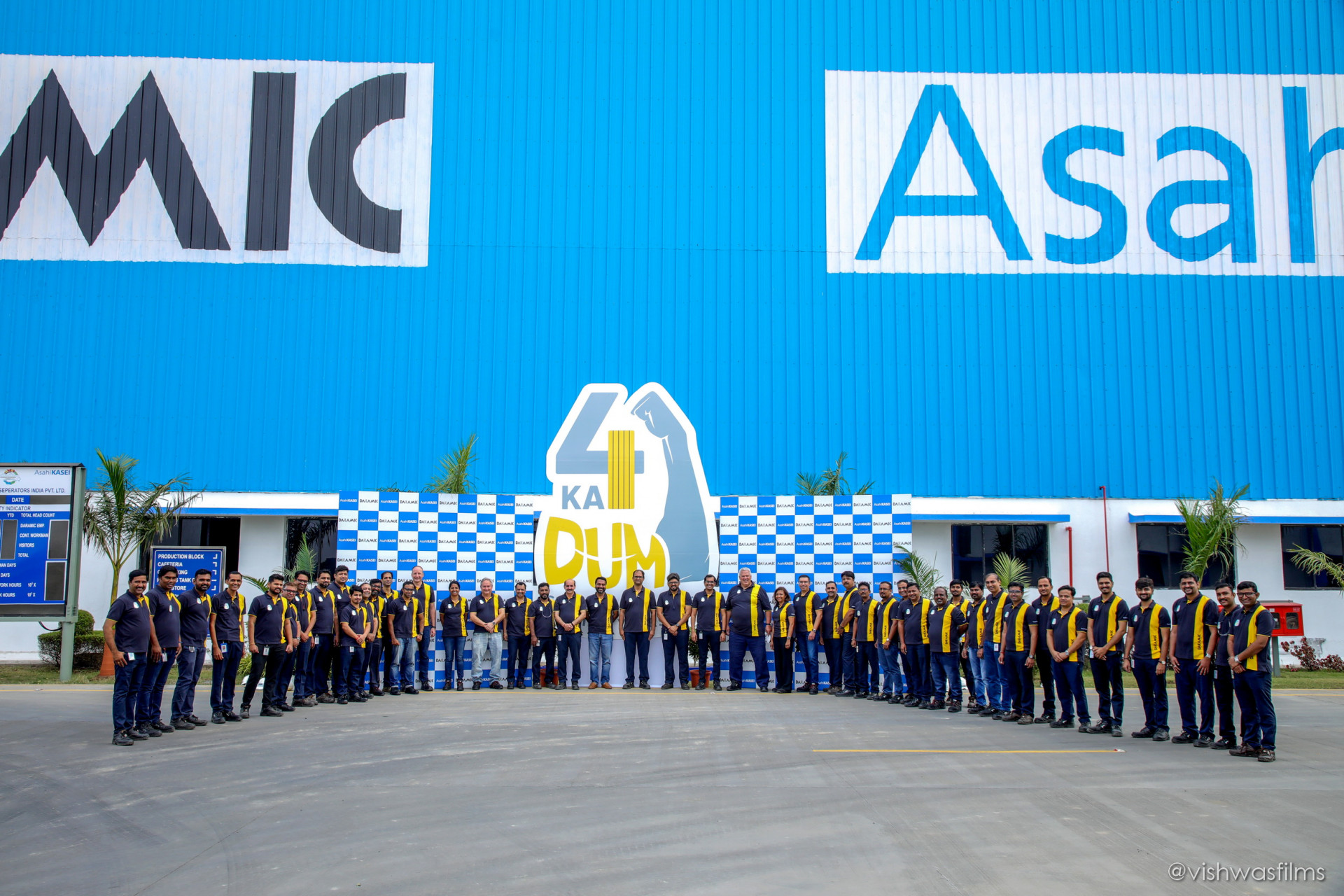 The plant has expanded by doubling its capacity in four short years due to the growing demand from India and neighboring markets. The expansion will significantly increase output, enabling the company to meet the full demand of Indian customers locally, while helping customers smooth out global supply chain challenges that they are currently facing. The capacity expansion will also open export possibilities to adjacent geographies. In India, Daramic has been the primary component manufacturer for major Indian brands, retaining a leading market share in the country.
The manufacturing plant at Dahej was established in 2017. The facility has generated double digit growth over the past four years. The plant is utilized for manufacturing and finishing of PE separators. Additionally, the facility has the capability to produce development products that are not commercially available to customers yet. Hundreds of jobs have been created at the Dahej plant in the past four years, and over 80% of employees in the plant are local workers.
Speaking on expanding the production capacity of Daramic's Dahej unit, Mr. Chad Schuchmann, President, Daramic, said "We are delighted to expand the operating footprint of our state-of-the-art Dahej plant, which will be leveraged to enhance our output and market presence in India. As the global leader in the lead-acid separator industry, Daramic is committed to provide innovative battery separator solutions to meet the evolving needs of the country. The new production lines enable us to further strengthen our offerings, keep pace with anticipated market demand, and support the growth of lead-acid battery industry that is set to grow substantially in the coming years. With the current tightening of the global supply chain, Daramic is positioned to to meet demand of all major customers in India, with the ability to export to adjoining geographies if needed. With innovation at its core, Daramic's Dahej plant is equipped to develop separators for batteries that meet modern requirements and create separator solutions that drive innovative market opportunities."
Elaborating on the India opportunity, Ms. Ahila Krishnamoorthy, Managing Director, Daramic, said: "India continues to be a very exciting market for us as we have witnessed significant growth in the country. Today, we see a very strong future for lead-acid batteries in India, largely for innovative automotive solutions, industrial applications, and a growing demand for enhanced energy solutions from smaller cities. These factors are expected to drive the lead-acid battery market at a rapid pace in the coming decade. Our investment reaffirms our confidence in the country's future and we are committed to cater to the country's growing energy demands. We are creating optimal conditions to meet the increasing market demand and we are well poised to support India's growth."
About Daramic
Daramic LLC, an Asahi Kasei Group company, was established over 90 years ago. It is not only the world's largest manufacturer of Polyethylene (PE) separators but also the only manufacturer of phenolic resin-based separators for automotive, industrial and specialty applications in the lead-acid battery industry.
Daramic paved the way for automation in the lead-acid battery industry by inventing polyethylene separators in 1969, supplying to all major lead-acid battery manufacturers. The company has eight strategically located manufacturing facilities in the United States, France, Germany, India, China and Thailand to ensure just-in-time supplies to customers.
Daramic began its India operations in Bangalore in 2008. Since then, it has grown to become the largest separator supplier in India. To meet the growing demand of the Indian market, the company set up a manufacturing plant at Dahej, Gujarat in 2017. In addition to the manufacturing and finishing facility, Daramic has an R&D center in Dahej and a finishing plant in Himachal Pradesh.
Over the past four years, Daramic has doubled its production capacity. Acting on its belief of 'Think Global, Act Local', Daramic brings international expertise to the Indian market and strives to achieve customer satisfaction through high-quality and customized solutions. For additional information, please visit www.daramic.com.