Daramic launches RickLife™ for E-Rickshaw batteries
July 18th, 2017
Charlotte, NC - Daramic, LLC (http://www.daramic.com), the world's leading manufacturer of high performance polyethylene (PE) battery separators for lead-acid batteries, announces the launch of RickLife™, a robust polyethylene separator solution for flat plate E-Rickshaw batteries.

E-Rickshaw batteries are exposed to a challenging deep cycle environment where premature battery failures are common. RickLife™, combines an improved glass mat, special material formulation, and unique profile rib design, which reduces positive active material shedding, waterloss, grid corrosion, and acid stratification. Results show improved cycle life of E-Rickshaw batteries by as much as 50%.
RickLife™ Product Manager, Rajneesh Singh states, "We are excited to provide a solution dedicated to the emerging E-Rickshaw market, which has long since faced challenges related to the deep cycling, abusive usage patterns, and improper charging of the application. The primary advantages of RickLife™ extend all the way to the end user. Waterloss reduction, for example, results in reduced user battery maintenance, which also reduces the risk of water-induced contamination of battery. This leads to reduction in grid corrosion, an observed application failure mode in the region, thus extending battery life."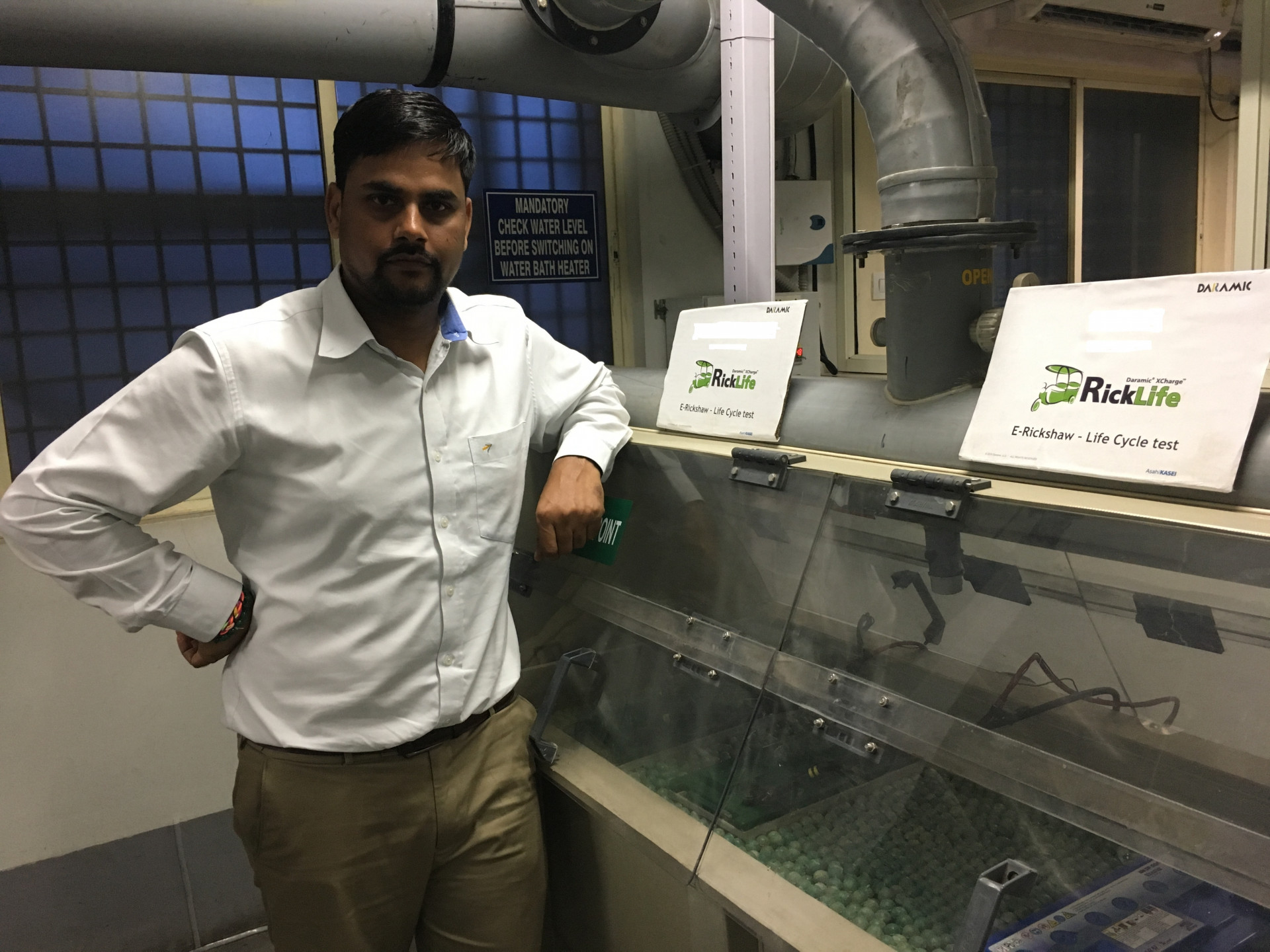 Developed specifically for E-Rickshaw applications in the South Asia region including Bangladesh, India, Pakistan and Sri Lanka, the separator is commercially available.
Ahila Krishnamoorthy, Managing Director of Daramic India, states, "This product highlights Daramic's ability to understand and deliver products that meet regional market needs. Over 3 years, the team performed extensive market studies, developed prototypes and conducted bench and field trials in association with several key battery manufactures in North and East India. This was enabled through our presence in the region."
To learn more about RickLife™, please contact your local sales representative.
About Daramic, LLC
Daramic, LLC, an Asahi Kasei Group company, is the world's leading manufacturer of battery separators for automotive, industrial, and specialty applications where today they supply high performance polyethylene and phenolic resin battery separators into the lead-acid battery industry. As the inventor of polyethylene separator, Daramic has led the way in developing innovative technology for the global lead-acid battery industry over 85 years. See www.daramic.com