Daramic recognized as a 2020 Sally Breidegam Miksiewicz Innovation Award Honorable Mention
April 27th, 2020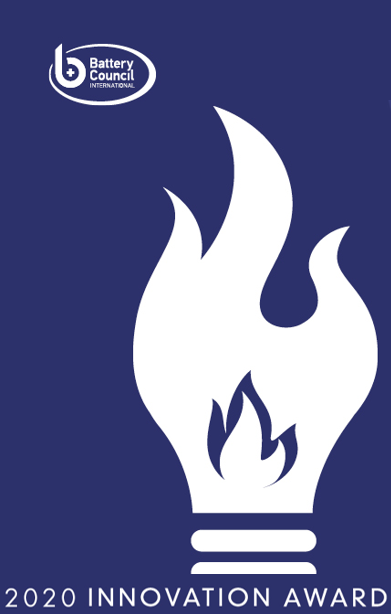 CHARLOTTE, N.C., April 27, 2020, Daramic, LLC, a leading innovator in battery separator technology for lead-acid batteries, is proud to announce its recognition as a 2020 Sally Breidegam Miksiewicz Innovation Award Honorable Mention for its work on Partial State of Charge (PSoC) Operations and Modifications to Extend Life in lead batteries.
Among 13 award finalists, an independent panel of judges recognized Daramic's separator innovations, which centers on a novel separator solutions that allow more functional energy storage area and increase charge acceptance. The solutions, provided together or separate, have shown to provide as much as three times longer cycle life than standard SLI separators in partial state of charge testing.
This latest development and recognition adds to the long list of separator innovations by Daramic throughout its 90+ year history. The award, presented at the 2020 Battery Council International Convention, celebrates lead battery industry innovation.
For more information about the Sally Breidegam Miksiewicz Innovation Award, visit here.
For more information about other Daramic innovations, visit here.
About Daramic, LLC

Daramic is the world's leading manufacturer and developer of battery separators for automotive, industrial and specialty applications supplying high performance polyethylene and phenolic resin battery separators into the lead-acid battery industry. As the inventor of polyethylene separator, Daramic has led the way in developing innovative technology for the global lead-acid battery industry.
Established over 90 years ago, the company services the global battery manufacturing industry through marketing and sales offices in North and South America, Europe, Southeast Asia and China, supported by nine strategically located manufacturing facilities and three technical centers. Daramic is a wholly-owned subsidiary of Polypore International, LP, an Asahi Kasei Company. For more information, visit www.daramic.com and www.polypore.com.
About Asahi Kasei
The Asahi Kasei Group is a diversified group of companies led by holding company Asahi Kasei Corp., with operations in the material, homes and health care business sectors. The company serves customers in more than 100 countries and has more than 30,000 employees around the world. For more information, visit www.asahi-kasei.co.jp/asahi/en/.