Daramic signs on as the principle partner of the 2017 Asian Battery Conference in Kuala Lumpur, Malaysia
March 22nd, 2017
Charlotte, NC - Daramic, LLC (http://www.daramic.com), the world's leading manufacturer of high performance polyethylene (PE) battery separators for lead-acid batteries announces it will be the principle sponsor of the bi-annual Asian Battery Conference in Kuala Lumpur, Malaysia September 19 -22, 2017.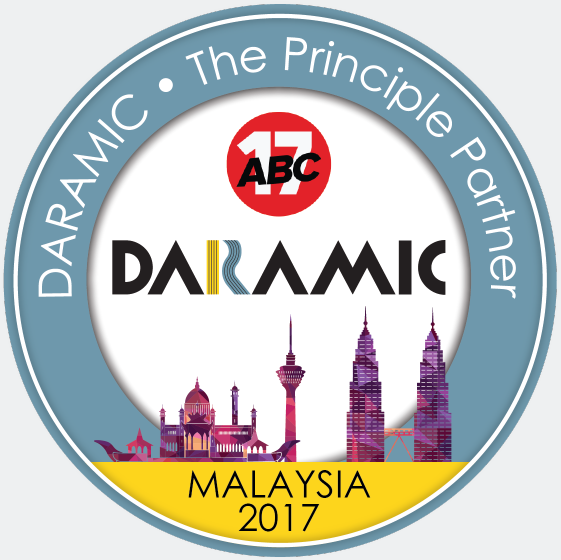 "It's an honor to represent the battery industry as the lead sponsor of this year's Asian Battery Conference.", says Bryan Moorehead, President of Daramic. "Over our long history, we have committed to support our Asian battery partners with in region separator manufacturing facilities, technical centers, and sales service. This sponsorship is an extension of that support."
Daramic just added their sixth manufacturing location in Asia, which expands the total number or global manufacturing facilities to 10 across three continents (North America, Europe, and Asia).
The four day show will feature numerous technical and commercial presentations highlighting the state of the industry, trends, and new product developments. Over 900 people are expected to attend across 100+ organizations.
This will be the second year Daramic has been the principle sponsor.
To learn more about the show, please visit: asianbatteryconference.com
About Daramic, LLC
Daramic, LLC, an Asahi Kasei Group company, is the world's leading manufacturer of battery separators for automotive, industrial, and specialty applications where today they supply high performance polyethylene and phenolic resin battery separators into the lead-acid battery industry. As the inventor of polyethylene separator, Daramic has led the way in developing innovative technology for the global lead-acid battery industry over 85 years. See www.daramic.com.